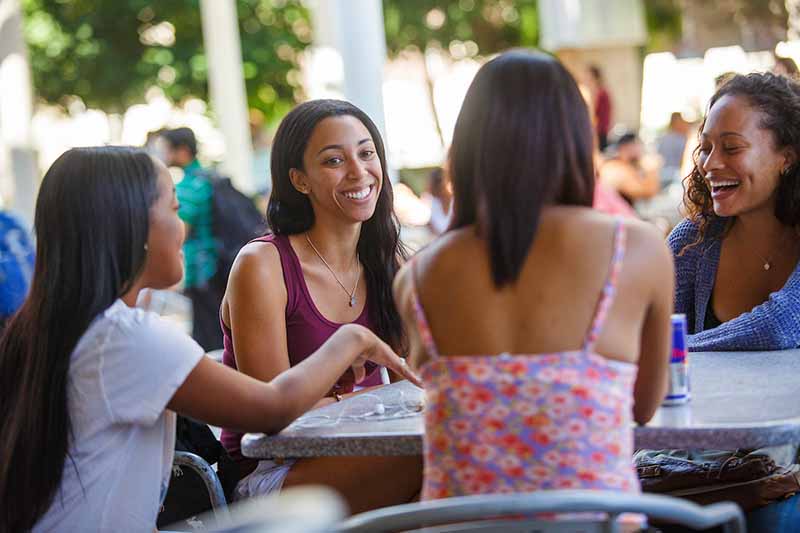 You asked: How do I adapt to ASU as a transfer student from a community college?
Transitioning from community college to ASU is a big change, and it can take some getting used to. We spoke to current ASU students and transfer student ambassadors, Dora and Heather, who both transferred from Glendale Community College, for their advice and experience adjusting to life at ASU.
Make sure you're ok
There's a lot of change going on when you transfer, so making sure that you are on top of your personal wellness is very important. Heather uses the app Youper to help her stay on track. It's a free AI therapist app that checks in with you and builds conversation around your moods. She also recommends meditating, journaling and using a good planner.
Understand that size is your creation
Dora encourages new transfer students to create a community in the size they want. If you like a smaller community, making a few meaningful connections can be easier than trying to juggle a ton of new people and groups. But if you're at ASU for the size, embrace it. Both Heather and Dora found the students, professors and staff at ASU to be welcoming, helpful and more than happy to connect.
Put yourself out there
Dora made a point to introduce herself to the professor and TAs in her larger lectures, and told them this was her first semester at ASU. Putting a face to the name they'll be seeing on assignments they're grading helps establish connection. We also recommend visiting your professor's office hours to really get to know who you're learning from.
Heather introduces herself to at least one student in each of her classes. Having this connection helps if she has to miss a class or even when she needs help navigating campus. Often the person she connects with has been at ASU for a few semesters and is able to help her out.
*Bonus tip from the associate director of transfer admissions, Jennifer Ash
Use the resources ASU has prepared for you, including:
First-Year Success Center. Transfer coaching is available to new transfer students. Meet with a peer upperclassman student who can help you build your academic and personal goals.

Tutoring center. This is a free service that is available on all four campuses and online. Take advantage of the center to reinforce what you're learning in the classroom.

Student groups. Take time to decompress from your academics and socialize with friends. This is also a great way to meet new people with similar interests.
While you're getting settled and finding your place at ASU, share your feedback on the transfer process through the Transfer Student Survey. It will be available to you after the first quarter of your first semester on your My ASU priority tasks list. The information you provide helps shape the way ASU connects with and helps transfer students like you.
Let us know if you have more questions about your ASU experience — we read every question and are dedicated to helping you succeed.
Search Sunny
Looking for a topic? Use our search tool to find answers to your questions.