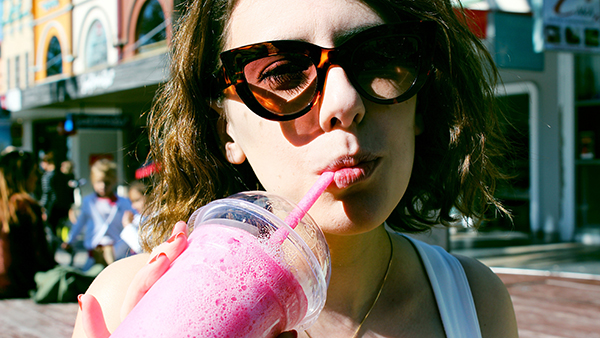 Smoothie takeover
Today the high temp is 95 degrees, meaning it's officially H-O-T in Phoenix. Cool off with delicious and good-for-you smoothie recipes from our fantastic student blogger, Heather. 
-----
Being incredibly busy is a part of life in college. Many of us barely remember what day it is, let alone remembering how many (if any) fruits and veggies you've had -- but throwing fruits and veggies in the blender is super simple and super delicious.
Don't worry if you don't have a fancy blender, you can buy a basic one online like this one I found on Amazon for under $40. If that's not in the budget, consider buying used at a thrift store (be sure to test it first). 
There are a ton of ideas online for healthy smoothies and it can be a little overwhelming. Try to find recipes that have at least two flavors you know you like so you aren't venturing into a totally new territory. Avoid any that add a ton of ingredients as it can get expensive (especially on a college budget) and it complicates the flavors. The simpler the better with these healthy bevs.
Time-saving tip: Use frozen fruits and veggies to save on prep time.
Here are a few nutritious recipes I love:
Pineapple Mango Banana Smoothie
Yield: serves 2
2 cups spinach
2 cups water
1 cup pineapple
1 cup mango
2 bananas
Instructions:
First blend spinach and water, then add remaining fruits and blend again.
Click here for the original recipe
Sweet Spinach Smoothie
2 cups spinach leaves, packed
1 ripe pear, peeled, cored, and chopped
15 green or red grapes
6 ounces fat-free plain Greek yogurt
2 tablespoons chopped avocado
1 or 2 tablespoons fresh lime juice
Directions: Place all items in the blender and blend to desired consistency.
Click here for original recipe
Food Babe's Super C Beauty Smoothie
1 cup strawberries, hulled
½ red bell pepper, sliced
½ cup cauliflower, chopped
1 cup spinach, chopped
1 banana, peeled
2 tablespoons chia seeds
½-1 cup almond or coconut milk
Directions: Place all items in the blender and blend to desired consistency.
Click here for original recipe
Post contributor: Heather Johnson
_____
Meet Heather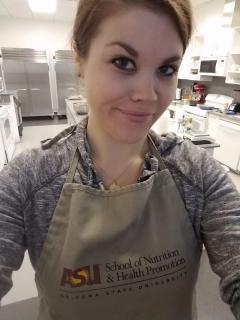 I am a senior majoring in nutrition with a focus on dietetics. I wanted to get into this field because I have struggled with body image and weight management my entire life. Since these are real issues for me personally, I wanted to use my struggles to help others feel empowered and create healthy change in their own lives. I also love to write so bringing the two together made sense for me. Being at ASU has inspired me and let me see my inner "changemaker."
Search Sunny
Looking for a topic? Use our search tool to find answers to your questions.