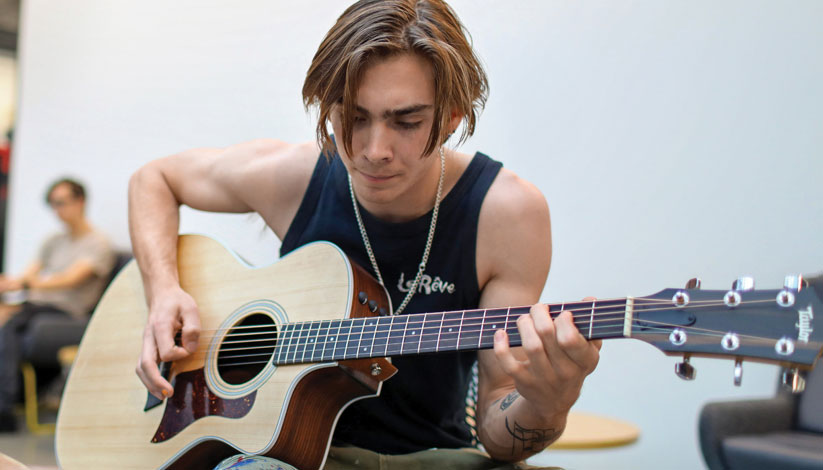 How can I turn an interest into a side hustle?
You're a busy college student and there's a lot on your plate — classes, student groups and everything else you have going on. So how can you start and maintain a side hustle? We spoke with students, Mariela L. and Chelsea N. about their side hustles, why they started them and how they manage school, clubs and their side businesses.
Determine your "why"
Whether you want to earn extra spending money, explore an interest or express your creativity, you can find a side hustle that fits your passion. Mariela started her YouTube channel to help college students looking for answers to the questions that she had as a student. She fell in love with the creativity her YouTube channel allowed her, which drove her to start another side business in photography. Now she takes a variety of photos with a focus on maternity, graduation, special events and portrait shots.
Chelsea fell in love with photography on a study abroad trip, Chateaux & Castles of Paris and Beyond: Photography and Architecture. She started sharing her photography for fun and found opportunities to grow her business through friends and student groups. She was even offered an opportunity from a professor to photograph a few Sun Devil football games.
Learn the balance
It can be tough to find the time for a side hustle with everything else going on in your life. It's a balancing act that Chelsea is still figuring out. She prioritizes her school work and focuses on improving her portfolio, for which she has a lot of big plans. "What helps me stay on track is my involvement in on-campus organizations that develop my skillset … these help me dedicate a set time each week to learn and develop content that I can also use for my portfolio."
Mariela finds space between classes to create her YouTube content or work in a photo shoot. Her busy schedule has taught her how to be a super organizer. "My calendar and agenda are my best friends. I have gotten way better at managing my time by having a tight schedule."
Get that experience
Along with helping you manage time, side hustles can also help you highlight skills and interests you have outside of your major, or show how you can work in the field. Chelsea is learning about the importance of photography to web design. She's even building her own website for her business, applying what she's learning in school to her own business.
Keep going
If you're going to start a side hustle, be sure you have a passion for what you're doing and can carve out time for it . Share your work and get your support system involved in helping you find more business. Both Mariela and Chelsea attribute some of their success to social media, sharing posts and having their friends, family and clients share their work.
We have lots of ideas for great side hustles for college students to get you started. Or take this quiz to determine the best fit for you. Good luck, side hustlers!
Search Sunny
Looking for a topic? Use our search tool to find answers to your questions.