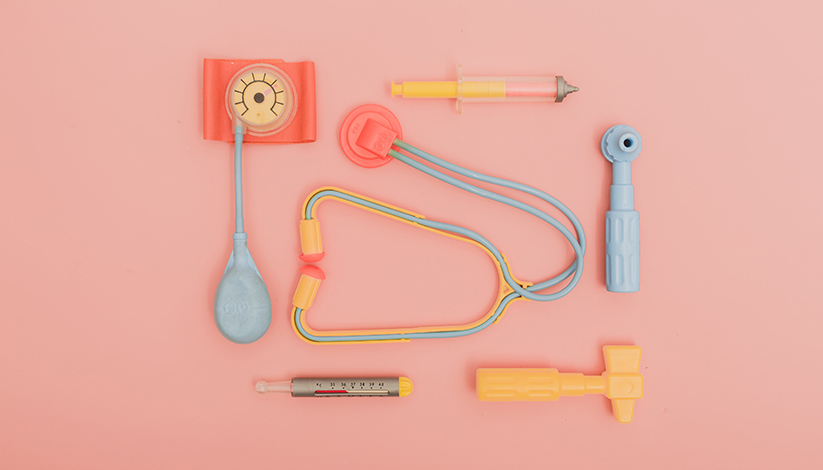 You asked: How do I pick my first health insurance plan?
If you're in school, not employed full time or not eligible for your parents' plans, then you might find yourself tasked with making a decision on health insurance. Unfortunately, this isn't as simple as pick option one, two or three, because the different options have suboptions, or different processes for applying. Luckily, this guide should give you an overview of the options available, and there's support if you need it along the way. Let's get started.
If this is your first time selecting a health insurance plan, you probably want to get familiar with the language of insurance. It can be confusing and sometimes frustrating if you don't know the lingo. Here is a video that starts with the basics.
Before we get to the different options, here are some things to consider when comparing them:
Availability — Which plans can you currently enroll in? Which ones would you have to wait to reopen? Sometimes you are enrolling because your life situation has changed (also known as a qualifying life event), which might give you permission to get on a plan that isn't currently open.

Coverage — Different plans offer different coverage for health care services. You'll want to consider coverage for preventative care, primary care, specialist visits, hospitalization, surgery, prescriptions, behavioral health, labs and x-rays.

Cost — Different plans have different pricing models. The major components of cost are your premium (monthly/quarterly/yearly/semesterly bill), your deductible (amount you pay before insurance starts taking effect), coinsurance or copayment costs (the amount you pay at the time of service), and your out-of-pocket maximum (the most you'll ever have to pay in a year for medical charges).

Accessibility — Another consideration is the way that your plan defines your network. Is it local or nationwide? Are there consequences for going out of network? Is the network of providers extensive or limited? Does the plan cover you while traveling abroad?
Now let's talk options. As an ASU student, you have a few exclusive programs to consider, on top of all the ones that are publicly available.
ASU Aetna student health insurance
This plan is available to ASU undergraduate and graduate students who meet eligibility requirements. It is Affordable Care Act compliant, which on top of other requirements, means that pre-existing conditions are covered. Students on this plan receive their primary care through ASU Health Services and ASU Counseling on campus. This comprehensive plan features low premiums, copays, deductibles and out-of-pocket costs, making it student-friendly and competitive with many of the Marketplace options on healthcare.gov. This plan has three enrollment periods throughout the year (the first two weeks of each fall, spring, and summer semester).
This isn't an insurance plan. You can think of it like a Costco membership — pay up front to get access to lower prices. With the Bridge plan, you get access to very affordable rates on things like general office visits, labs and x-rays when you use ASU Health Services. Why would you want this if it's not providing the safety net that insurance does? The Bridge plan is most useful if you have high out-of-pocket insurance. If your insurance plan is best for emergencies, the Bridge plan can help reduce those day-to-day medical costs. Or, if you are uninsured, it can provide savings while you take the self-pay route. Keep in mind that not all medical services/items are covered on the Bridge Plan, some exclusion are IUD's, Vaccines, and DME.  Your annual flu shot is covered on the plan at 100%.
Health Insurance Marketplace plans
These plans are offered as a result of the Affordable Care Act, which means that every plan offered is ACA compliant and that preexisting conditions are covered. These plans are are meant to make health insurance affordable, particularly for those with who have difficulties paying for insurance or who don't hold employer-based insurance. While these plans are a great fit for some individuals and families, keep in mind that ASU Health Services is not contracted with any of the current Health Insurance Marketplace plans, so any services you receive at ASU will be considered out-of-network. To explore your Marketplace options visit healthcare.gov and see which plans you qualify for — the period for open enrollment has officially started (Nov. 1 to Dec. 15).
AHCCCS (sounds like "access") is Arizona's Medicaid program, which provides health coverage to residents who are low income or meet additional eligibility requirements. Since this is a state-centered program, most of the coverage is based on networks of Arizona care providers. There are several ACA-compliant plans offered through AHCCCS, and those who qualify can expect little to no out-of-pocket costs. To look into your own eligibility, visit azahcccs.gov. ASU Health Services has contracts with Unitedhealthcare and Health Net Access plans, so if you want to utilize the ASU health center, you'll need to select one of our health service providers as your primary care.
Individual health plans are plans offered directly from insurance companies to consumers. These plans may have high out-of-pocket costs compared to some of the other options available to you, and they also vary to some extent in terms of ACA compliance, so you'll definitely want to look at the costs and coverage carefully for your situation.
Short term or "temporary health insurance" is best used to fill a gap where you know you won't have coverage, or to cover travel abroad, but this should not be purchased as a replacement option for regular health insurance plans. The enrollment periods are flexible, because people tend to need temporary insurance without a ton of notice. These plans do not have to be ACA-compliant, come in a range of prices, and typically insure you between 30 days and three months. If you find yourself needing insurance in a hurry, make sure the reason why isn't on the list of qualifying life events before buying a short-term plan — you could be eligible to hop on a more affordable long-term plan that isn't currently in an open enrollment period.
No insurance or self-pay
We recommend that you have at least some sort of "safety net" coverage in place, but you always have the option to go without. Going this route includes financial risks of getting hit with an unexpected medical bill, as well as fees for not having minimum coverage. Definitely proceed with caution.
So what's really important here?
Choosing insurance for yourself or your family is complex. If it's your first time, expect 20 percent of your effort to be devoted to learning the language and how insurance works, and the remaining 80 percent on weighing your options. The good news is that the more you understand how these systems work, the easier these decisions will be later on.
If you're struggling to figure it all out, or want to weigh your options with someone who knows the options well, contact Louis Galaz, Patient Advocate for ASU Health Services at Louis.Galaz@asu.edu or (480)727-2404.
Other resources:
ASU's health coverage options (which includes a dental plan not covered in this guide, as well as information on how to access ASU Health Services with your existing health insurance plan)
A great website to help you understand health insurance
An organization that is set up to help Arizonans get coverage
A comprehensive glossary of common insurance terms or a video that explains the basic terms
An article with a quick and easy guide to the different types of plans (HMO, PPO, EPO, POS)
Search Sunny
Looking for a topic? Use our search tool to find answers to your questions.