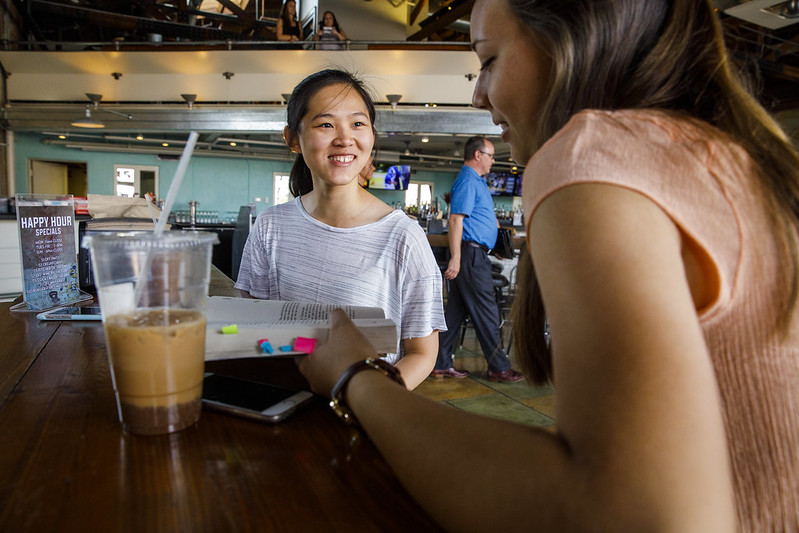 Managing money: the things you really need to know
By: Sagan H., Innovation in Society/Justice Studies major, 4+1 Program (MSTP), former Student Success Coach
Money is a hard topic to talk about in all stages of life – especially if you're a college student who may be dealing with student loans, paying large out-of-pocket expenses for the first time, and saving up for big things. When I had to pay for my parking pass up front my freshman year, I nearly had a heart attack!
However, personal finances don't need to be scary. I'm here to offer some helpful tips. Now, I realize it's pretty easy to Google "money tips" and get hundreds of "top 15 budgets tools" or "10 ways to save money in 2021" articles, but hopefully I can give you some student tips that are a little more applicable.
 
Pick a budget (and tools) that work for your sources of income.
Excel budget sheets and apps often have budget tools for those making a salary, which isn't the typical income for students. Most students work part-time or have some form of income that isn't as stable as salaries. Pick budget tools that work for these non-traditional income flow and create your budget with variability in mind.
Start thinking long term now!
Investing can be super scary, but it doesn't need to be. Take my story, for example. I opened a Roth IRA at 19, and put 20 bucks aside every month. This money then gets invested into a mutual fund of my choosing which offers a steady return on investment (ROI). This is my retirement/later life fund that will build wealth over time.
Look into high yield savings accounts.
Traditional banks typically offer savings accounts with small interest rates of 0.06%. So, if you put in $1,000 in a normal savings account, you'll get 60 cents back. However, high yield saving accounts offer 0.5%, giving you 5 dollars back on that same $1,000! So, if you're placing money into a savings account hoping for growth, think about high yield saving accounts.
You don't necessarily need to completely cut-out the things that make you happy.
A lot of articles about saving money will push the narrative that cutting-off iced coffee will make you a millionaire. I'm of a different opinion. I love getting my venti Dirty Chai. It makes my day better and I'm still able to save money, invest regularly, and folloow a great budget that keeps me on track. Definitely scale back or make adjustments if you notice you're completely over-spending, but don't trade away small joys for saving a few dollars.
We are all going through a crazy time of transition and everything is changing, and learning how to manage money is part of it. So, take the time to create a budget, always pay your bills on time, and divide any left-over disposable income into savings opportunities like a vacation fund, future house/car nest egg, or even spend it (wisely) on something that will make you smile. 
Search Sunny
Looking for a topic? Use our search tool to find answers to your questions.