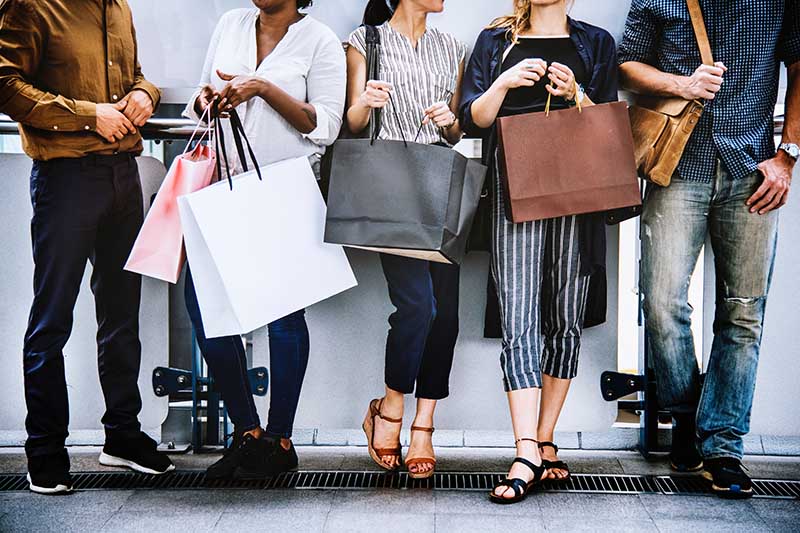 Gift-giving on a budget
It seems early, but holiday gift-giving season is coming up fast. We're just guessing, but you probably don't have a ton of cash lying around to buy presents for people. The best way to avoid overspending, or forgetting to buy anyone anything, is to plan your purchases early and to keep a few strategies on hand for financial success. We'll help.
Make your list and check it twice
Make the tough decisions about who is on your gift-giving list and stick to it. It's easy to get caught up in the season and want to buy presents for everyone you know. But that could leave you out of money and out of luck come January textbook-buying season. So start making the tough calls and limit your list.
The early bird gets the gift
No, you don't have to be an early riser to get the best deals (unless you're fighting the crowds on Black Friday). But the sooner you know what you want to buy, the sooner you can start searching for deals and comparing prices. Prepare yourself for sales events like Cyber Monday so you can be the first-in-virtual-line when the gift you want goes on sale. No last-minute purchases for you.
Holiday debt snowball
Set your budget by determining how much you spent on gifts last year. If you overspent, try breaking down your gift list by person and assigning a dollar amount for each. Add it all together and evaluate whether you can afford your holiday gift-buying plan. If you can't, start cutting individual budgets until you get a total cost you can afford.
Compare and contrast
No matter your budget, price compare the larger gifts you buy, but avoid the decoy effect. That's the reason you choose a medium-sized latte when you're given three size choices — you think you're getting the most reasonably priced option. Find out what you really want and are paying for before making a big buy.
Change the game
Try suggesting a gift exchange with friends or family this year so you only need to buy one gift and can still celebrate with your crew. There are tons of games and different ways to exchange gifts that only require each person to bring one item. Put a dollar limit on the purchases to keep things fair to everyone involved.
Of course, even if you planned for these things, you may not be able to make big purchases for family and friends. Remember, it's not really about giving a gift, it's about showing people that you care. Plan to give a few "free" gifts like walking a friend's dog for a week, making a must-watch movie list for your little sister and finding the time to watch them with her, or making a home cooked meal for someone you love. And don't forget that you can always give the one gift that everyone can give and that we all want to receive.
Search Sunny
Looking for a topic? Use our search tool to find answers to your questions.